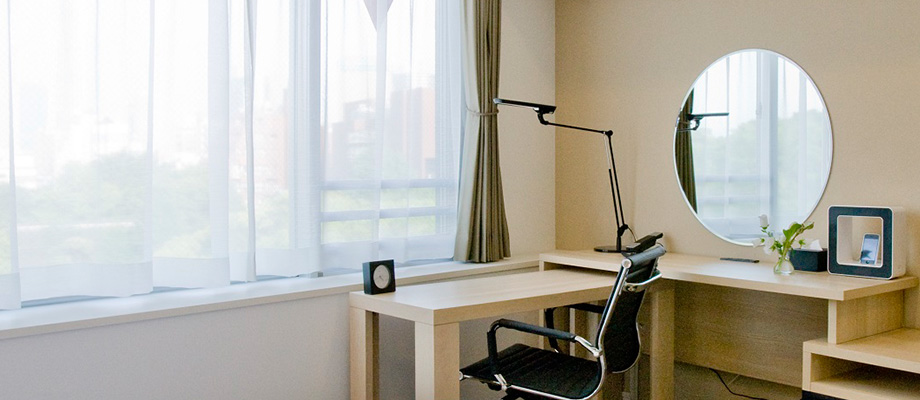 For Corporate
Guests
Guest review

"Our company have many visitors from overseas and they always stay at B:CONTE. Bilingual concierge are very helpful and make our work easier!"
We will try our best to help and support your business needs. After your reservation is complete, please feel free to let us know how we can help.
Fast

We understand how a quick response is very important to your business.
Friendly

Our friendly staff will do our best to make your job easier and your stay memorable.
Flexible

We will do our best to make arrangements depending on your needs.
Fair

We will not ask for any service charges. We will do our best to give fair service to all of our guests.
We provide for your needs
Our bilingual conciege is available 7:00am to 9:00pm every day. We also have night staff to provide 24 hours of support.
Our hotel facilities will accommodate your needs. All rooms feature a kitchenette and home appliances, perfect for long-term stay.
Our rooms are suitable for familes who enjoy cooking.
Those who would like to stay in Tokyo while apartments hunting.
Those who have famillies and friends that are visiting Japan.
Total Guest Support
If you would like to arrange corporate housing, we can help you make your life easier while staying in Tokyo.
All guests are welcome and we will be happy to help you during your stay.