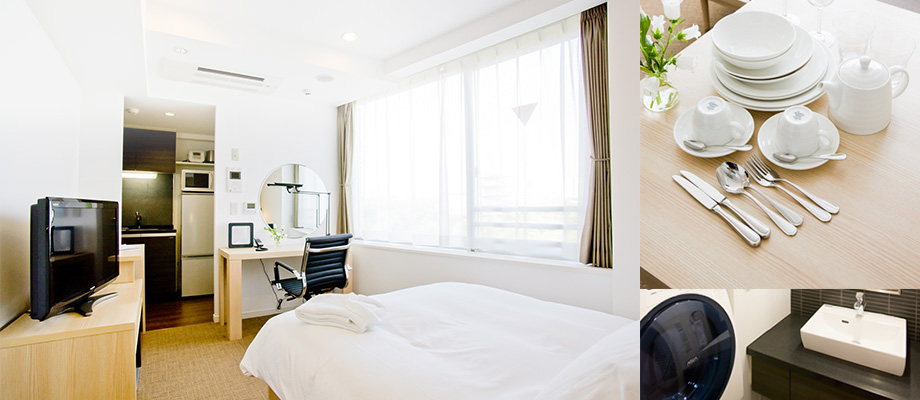 Services & Facilities
OUR RELIABLE "OMOTENASHI" SERVICES
Furthermore, at B:CONTE Asakusa, we hope to provide a sense of security for our mid and long- term guests. In addition to supermarkets, banks, and hospitals, our staff will provide you with the all detailed information you need for your life in Japan. We will be happy to help you find your way around Tokyo or even plan a weekend trip away from the city. Regardless of where you call home, our staff will make sure to answer all of your questions and concerns during your stay.
Services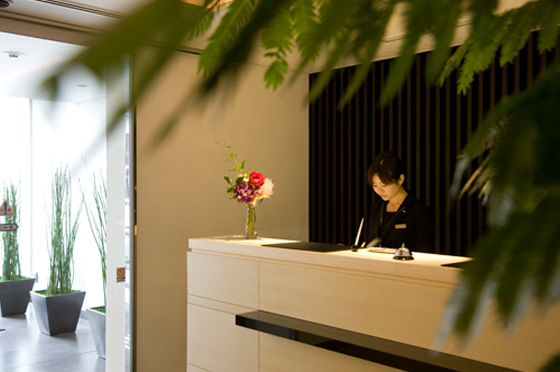 Front & Concierge Services
Our multi-lingual concierge is available from 7AM to 9PM every day. While the front desk's close hour, our bilingual hotline information center is availabel 24/7 for all guests.
Mailing and shipping services
Sightseeing and leisure reservation
Taxi and limousine reservation
Medical assistance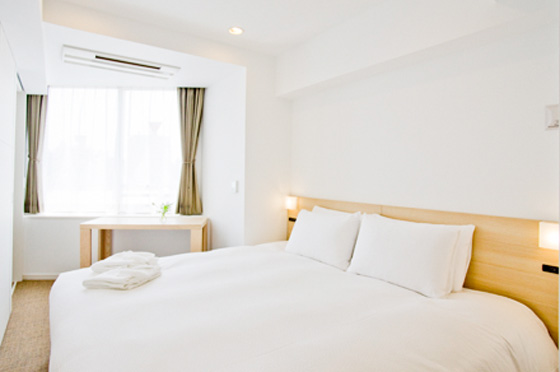 Housekeeping
Housekeeping service is available depending on your plan.
Daily rate: every day
Weekly/Monthly rates: once a week
Additional housekeeping is available at additional cost.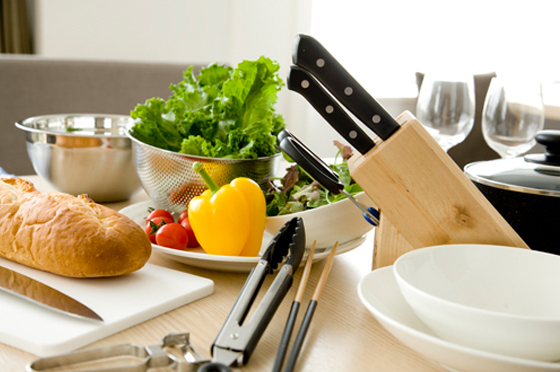 Rental Items/Sales Condiments
Rental items are available(List of rental items) Condiments and seasonings available for purchase. Feel free to ask our concierge about details between 7:00 am to 9:00 pm.
Rental Items
Air purifier, Humidifier, Vacuum cleaner, Trouser press, Folding table, Coffee maker, Cookware, Airfryer, Blender, Dyson hair dryer, and Bicycle.
Condiments and Seasonings
Soy sauce, salt, pepper, salt and pepper mix, olive oil, and vegetable oil. All 150JPY (tax incl.).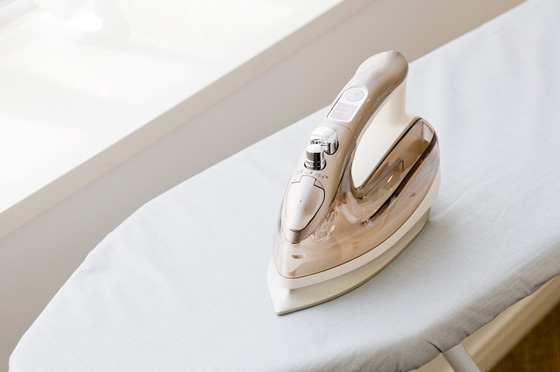 Dry Cleaning Services
Drop off your dry cleaning items at concierge.
We will deliver to, and pick up from dry cleaners.
(* Additional charge)
Restaurant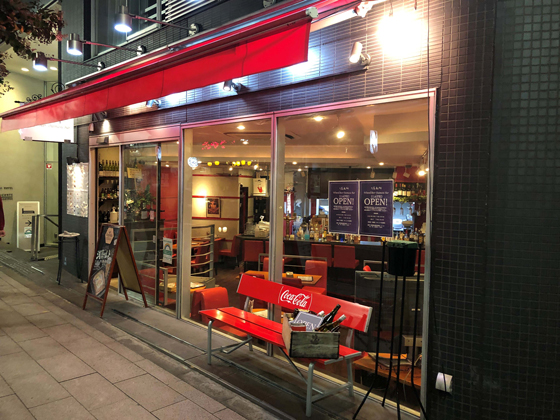 SAKE NO DAIMASU




WINE & BEER DAIMASU BAR



Sake no Daimasu wine & beer Daimasu Bar
Telephone:+81-3-6802-7381
Business hour

【Open seven days】

【Monday is open for breakfast only】

*If Monday is a holiday, Tuesday is for breakfast only.

Breakfast 7:00~11:30(L.O.11:00)

Cafe&Dinner 11:30~22:30(L.O.21:30)
*Breakfast ticket is available at front desk for 700JPY.
Take-out is available, excluding morning salad.
In-Room Facilities & Amenities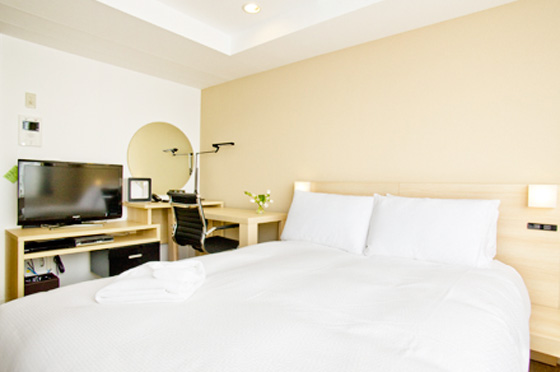 Furniture
Full/Queen/King size beds (Depending on the room type)*1
Night table, Bed head lamp, Desk lamp, Wardrobe, Working desk & chair, TV/AV cabinet, Dining table *2, Dining chair *2, Sofa *2, Coffee table *2, Umbrella stand, Safety box, Walk-in closet
*1

Mattress by Serta®

*2

In selected rooms only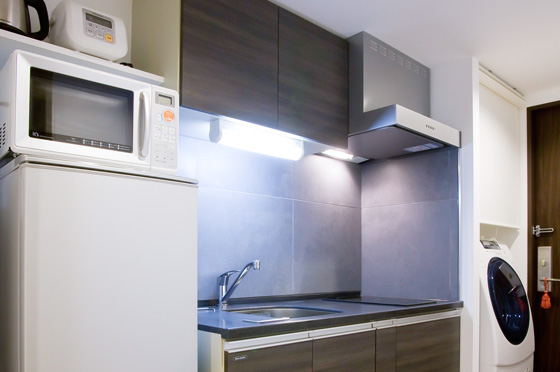 Electrical appliances
Electric stove, Microwave oven / toaster, Rice cooker, Electric kettle, Refrigerator, Washer/Dryer, Iron / ironing board, Large LCD TV, DVD player, Telephone, Hair dryer, Multi electric tap, Alarm clock, LAN cable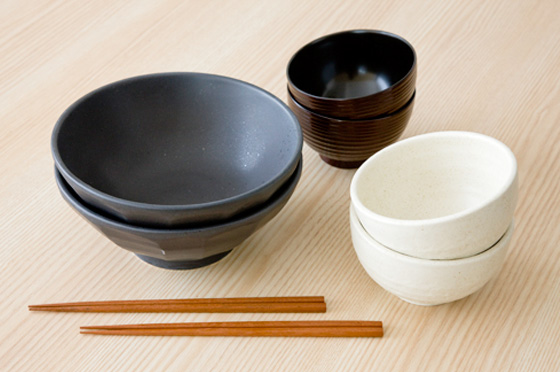 Kitchenware
Table knife, Table fork, Table spoon, Glass cups, Wine glass, Dinner plate, Dessert plate, Cereal bowl, Soup bowl, Cup & saucer, Mug cup, Cutting board, Cooking knife, Ladle, Spatula, Pot, Frying pan, Sleeve, Bowl, Can opener, Wine opener, Washing sponge, Dishwashing detergent, Dish cloth, Dish stand, Garbage bin, Chopsticks, Rice bowl, Peeler, Tongs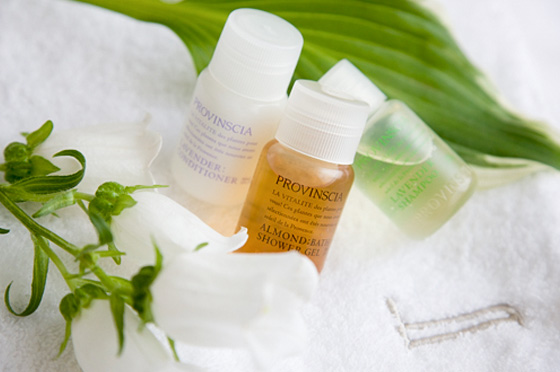 Other Room Amenities
Shampoo, Conditioner, Body wash, Soap, Toothbrush, Cotton swabs, Slippers, Tissue paper, Face towel, Bath towel, Dish soap, Laundry detergent, Nightwear, Razor etc…Additional amenities are available at concierge.